About 9 months ago, I made a decision to change the focus of Successful Blogging. I love blogging but I wanted to tweak some parts of my business.
Enter Ramsay, Jon, Yaro – three top bloggers, who, like Cher and Madonna, are recognized in the blogging world by just their first names, and who have become my mentors.
Then along came Dre and Cami, who recently helped me change the branding and visual look of the website.
Redesigning Successful Blogging
When I started out with Successful Blogging, the blog had 2 sidebars and was mostly gray in color. It was very 2010.
Last year, I cobbled together some new design elements. I added a feature opt-in box and got rid of one of the sidebars. I even learned a little HTML through this HTML5 Beginner's Guide.
This year, I was ready for a complete redesign. My stuck-together elements weren't loading quickly (you lose visitors that way) and I wanted a more cohesive look.
So, I started out my branding journey by searching the internet (is there any other way?) and discovered The Branded Solopreneur and quickly signed up with Dre for her One-on-One Branding Mentorship.
As Dre says on her "About" page:
I believe visuals are the least inhibited way we have to communicate. I believe visuals are the purist way to convey our messages to others. I believe visuals are the MOST powerful expressions of our voice.
I loved the look of her blog and if you check out just one her blog posts, read "visual diarrhea" – as opposed to "verbal diarrhea", which I call 'selling without taking a breath or asking questions' (just ask my former sales reps!).
So Dre and I hopped onto a Google Hangout and she reviewed Successful Blogging. She gave me great branding advice on how to amp up the visual elements on the blog. Dre even called me a bad-ass, which I discovered is one of her favorite expressions! Together, we decided on new colors, watermarks, visual templates and other goodies and a fun time was had by all.
After the Hangout with Dre, I was ready to get the blog redesigned. Enter Cami.
I met Cami through Adrienne Smith when she featured Cami on her blog, along with some other great solopreneurs. I immediately emailed Cami and asked her to do my redesign. She is a joy to work with and creates websites in Genesis (my theme of choice).
Take a look around SB's new blog design. Cami gave me a new logo. Different fonts and colors (keeping our iconic red but refreshing the shade). A new feature opt-in box, along with redesigned sidebar widgets. New social media covers (over at Twitter, Google+, and Facebook).
I really love my redesign and highly recommend both Dre's and Cami's work.
Redesigning The Business Side
Jon Morrow of Boost Blog Traffic and Serious Bloggers Only
When Jon offered his year-long mentorship program for newer bloggers this past fall, I wasn't sure that it was right for me. I had taken his "Guest Blogging" course (which is wonderful and I highly recommend it) and I was in his "Serious Bloggers Only" forum, but I wasn't a beginning blogger.
I decided to join the group when I realized that was the only way to ask questions of Jon (and his right-hand woman, Marsha Stopa) on a weekly basis without paying tens of thousands of dollars for one-on-one coaching.
And he has delivered. My traffic has skyrocketed due to his advice on just what types of posts to use and I'm being featured as a 'case study' on the SBO forum this week. "Serious Bloggers Only" is worth every penny of the $29/month fee, not only for the relationships I have built there but for the monthly "SBO Mini-Courses". Plus, if you join, you'll get to watch my case study webinar 🙂
I had read Yaro's blog for 3+ years when he sent an email about joining his new mentoring group, EJ Insiders. I quickly signed up to the forum-style group and was very happy to discover other like-minded bloggers.
We ask Yaro whatever questions we have and he responds with insightful comments.
The great part about the evolution of the forum is that now everyone helps each other out. There are accountability partnerships, monthly coaching calls with Yaro and we are trying a new webinar-style call each month that I'm in charge of. (I was very surprised when, upon opening up the forum website one day last year, I saw the word "Expert" below my name. Yaro had promoted me to "expert" level and I did a happy dance around my living room!)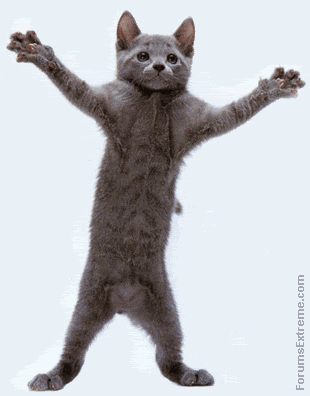 Ramsay has over 10,000 subscribers and is successful at affiliate sales, consults with businesses and has coaching clients. When he opened his two-month private coaching offer last year for only 5 students, I jumped at it. Unfortunately, it filled up before he got my application. But my luck changed when someone had to cancel and I was first on his wait list.
Ramsay's coaching is 1-1 and he answered all my many questions on blogging and business. It was worth the investment and I now have a great colleague that I can ask to promote my posts and still answers my occasional questions.
Wrapping It Up
It has been a great journey of change over the last 9 months. And I'm happy that the changes are now visually represented on the blog.
Here's what to do next…
Want to make real money blogging? You should join my free 5 day Start a Blogging Business Crash Course.
In it, you'll learn the ins and outs of what it takes to build a blog capable of making $1,000+/month in just 12 months without quitting your full time job.
This is the exact formula I used to start my pest control blog and scale it to 7 figures.